Regional Offices in Seven Locations
An incorporated company, Brosz has been providing professional engineering services since 1982 and operates offices in Bowman, Stanley, and Watford City, North Dakota, and Pierre, Sioux Falls, Sturgis, and Mitchell, South Dakota. With 49 employee owners at this time, our staff of 100+ includes professional engineers, registered land surveyors, a GIS coordinator, technicians, surveyors, landscape architect, and architect. With experiences in all aspects of civil engineering design and construction, we remain committed to our founding principles.
Bridges Inspected Biannually
County Clients in ND, SD & MT
Square Miles of Hydrology in 2020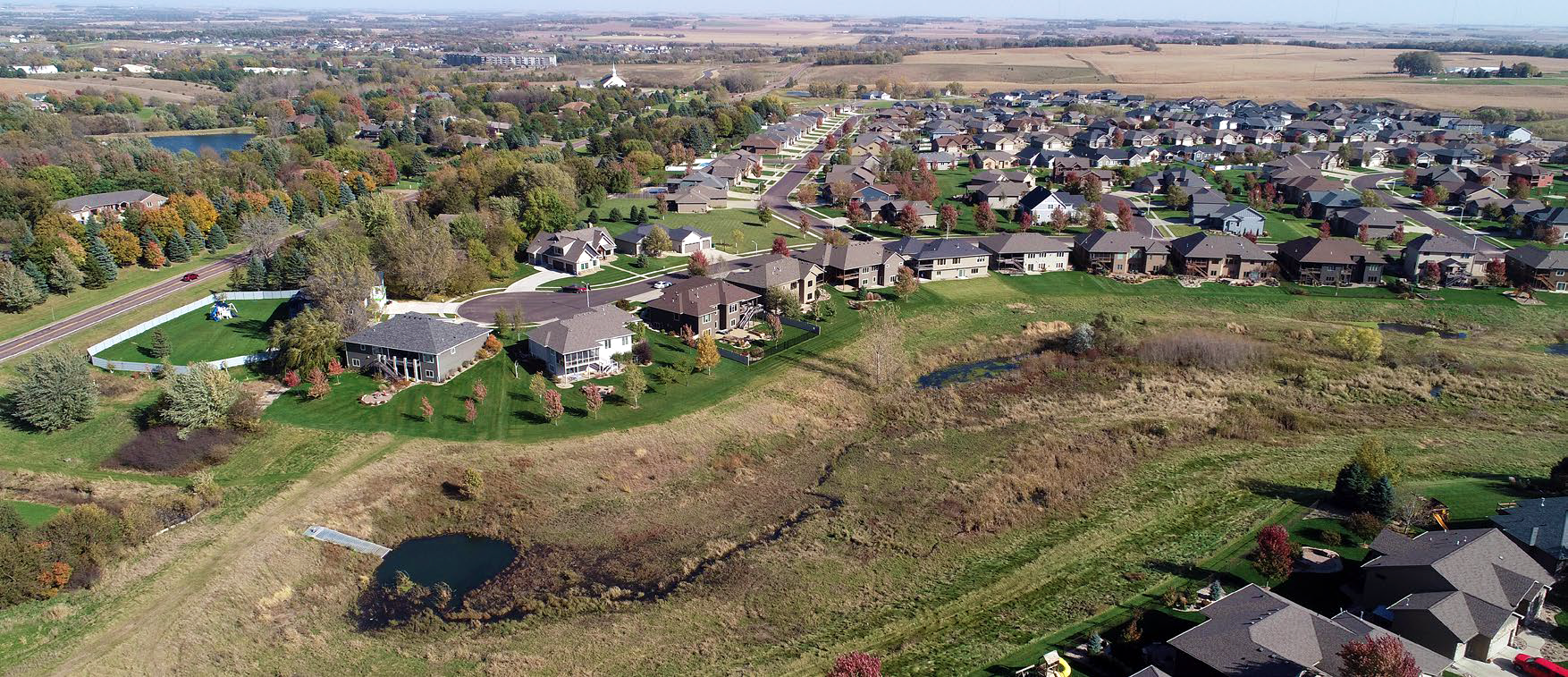 Sioux Falls, South Dakota Copper Creek Addition is a 219-acre subdivision featuring commercial, office, multifamily, and single-family development. The City of Sioux Falls had identified
LEARN MORE
"Through our partnership with Brosz Engineering, we were able to extend the lifespan of our wastewater system and improve service for our residents."
Shawn Hanna | City of Hettinger Mayor
"I want to pass along my gratitude and recognition for a job well done in the complete reconstruction of our new parking lot at the George S. Mickelson building. I have been thoroughly impressed with the representation of everyone in the project from the planning stages to the final meeting."
Bryan Gortmaker | Director
"On behalf of the Randall Community Water District, as its General Manager, I want to express my thanks and gratitude for the quality service and professionalism Brosz Engineering has provided during our engineering transition period. Thank you!"
Scott Pick | General Manager, RCWD
"Through our partnership with Brosz Engineering, we were able to extend the lifespan of our wastewater system and improve service for our residents."
Shawn Hanna

|

City of Hettinger Mayor
"On behalf of the Randall Community Water District, as its General Manager, I want to express my thanks and gratitude for the quality service and professionalism Brosz Engineering has provided during our engineering transition period. Thank you!"
Scott Pick

|

General Manager, RCWD
"I want to pass along my gratitude and recognition for a job well done in the complete reconstruction of our new parking lot at the George S. Mickelson building. I have been thoroughly impressed with the representation of everyone in the project from the planning stages to the final meeting."
Bryan Gortmaker

|

Director